Senior Healthtech Business Advisor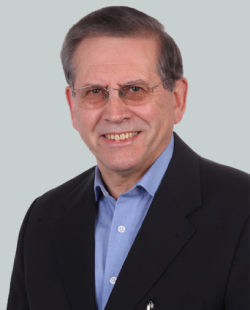 David A Russell is an accomplished and knowledgeable executive in the global healthcare technology industry, driven to achieving goals and ensuring a successful business that gains global profitable market share growth, with international focus. 
David has worked for four decades in international marketing and business management for global players in Medical Technology and is now operating as a consultant and author in this space and as Head of Global Marketing and Business Development at Directed Systems. 
His experience is in the areas of General Management, Business Strategy, and International Strategic Marketing with comprehensive global knowledge of the international healthcare solutions industry including focus in Perinatal / Mother & Child Care, Patient Monitoring, premium and value segment markets. Passionate customer advocacy and a drive for meaningful innovation and differentiable solutions for profitable growth is David's focus with track record of gaining substantial global market share in established markets.
David started out as a Research and Development engineer in the Aerospace Industry and then moved over to the Medical Technology Industry where he has worked in Germany and the United States in Global positions for Hewlett-Packard Medical Products Group, Agilent Healthcare Solutions Group and Philips Healthcare. 
He has held numerous leadership roles throughout his career including Vice President and Chief Marketing Officer of Patient Care & Clinical Informatics ( PCCI) Business Group at Philips Healthcare, Managing Director – Geschäftsführer Philips Medizin Systeme Böblingen GmbH in Germany, Vice President and General Manager Global Mother & Child Care Business, Philips Healthcare.
He is also the author of two books; The first authorship contribution was to "The Health Care Management Team: The Roles, Responsibilities, and Leadership Strategies of CEOs, CTOs, Marketing Executives, and HR Leaders" (Inside the Minds Series) – ISBN 1-59622-483-5 available at Amazon.com (USA).
He has more recently published a new book "Product Marketing in Healthcare Technology in Practice – Volume 1" available on Amazon. ISBN-13-979-8675961108.
David is now a self employed consultant and author at MedTech-Perspective as well as the Head of Global Marketing & Business Development at Directed Systems and is based out of Herrenberg, Germany.
Education
B.Sc. Honours degree in Electrical and Electronic Engineering from the University of Leeds in England and a Chartered Engineer of the IEE (Institution of Electrical Engineers), MIEE.
Numerous continuous Professional Educational courses throughout professional career in all aspects of business and marketing.
Fluent in English (mother tongue) and German
British and German Nationality (Dual Citizenship), David has lived and worked in the UK, USA and Germany.