human-centered product design
We focus on the development of advanced software and data analytics products to support patients, clinicians and hospitals. We are at the forefront of physiological modeling, predictive analytics, software development and data science.
We have a connectivity platform that allows us to interoperate with other devices and systems. This allows us to optimise the information contained in the rich and currently untapped data streams of bedside monitors, treatment machines and other systems. 
A really important part of our product development process is user experience design and usability. We want to move past the era of poor user experiences in HealthTech, to the intuitive designs that we all expect from our smartphones and other devices. Why not in HealthTech too?
Our team includes doctors, nurses, designers, engineers, marketers and more. We work very closely with practicing clinicians from the start of any project to product release and beyond. We also engage with leading medical scientists and physiologists.
We have a great collaboration with Karl Hewson and the team at Cambridge Design Partnership, who have a truly holistic capability, founded on an evidence based approach. 
We are very fortunate to work closely with the MD-TEC Medical Devices Testing and Evaluation Centre  in the NIHR Trauma Management MedTech Co-operative at Queen Elizabeth Hospital Birmingham. They have a very high fidelity simulation facility in which we are able to test our prototypes in highly realistic situations. MD-TEC is led by Professor Tom Clutton-Brock MBE, who also led the UK Ventilator Challenge testing programme.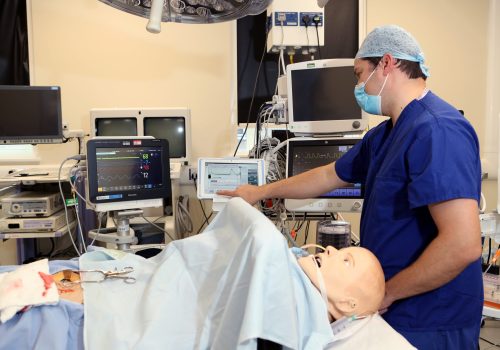 MD-TEC Medical Devices & Evaluation Centre, Birmingham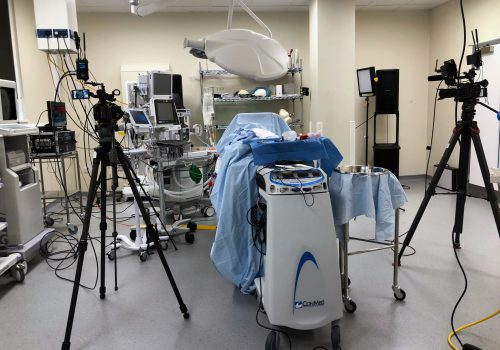 We are accumulating a massive rich dataset of vital signs and treatment data for performance improvement and knowledge discovery
We are using the dataset to develop and validate our algorithms to make our software better over time
What We Know About Intra-Operative Hypotension
Associated with post-operative mortality and morbidity, intra-operative hypotension (IOH) is a topic of increasing interest amongst both clinical researchers and clinicians responsible for the hemodynamic management of patients in the operating room…
"Research and development in software as a medical device and data science is challenging yet highly rewarding.  It's great to think that our products can lead to real world impact, improving the lives of many"
Philip Leaning MEng – Chief Technology Officer